Debbie Owens bought these pictures at an antique store.
If you know these people are in your family
contact either myself at ladytuffiebs@aol.com or Debbie Owens.
Debbie's email is buddyboyblue@msn.com
She has the pictures.
The notes under the pictures are what Debbie had to say
in her emails about the pictures.
Bohnert man
This photo came with the others-no name but is from wisconsin. Reeseville, Wis.is imprinted in the lower right hand corner.
Bohnert Woman
This picture looks like a profile of W. Ida Bohnert, or someone related to her. The picture says that it is from Juneau, Wis.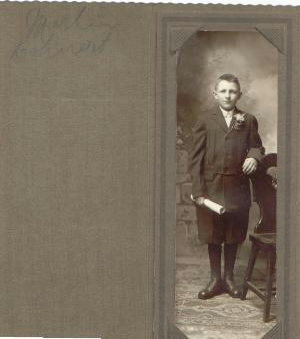 Merlin Bohnert
It is hard to see-but look really close on the upper left hand corner of the screen-on the brown part. You can see where he signed his name in pencil.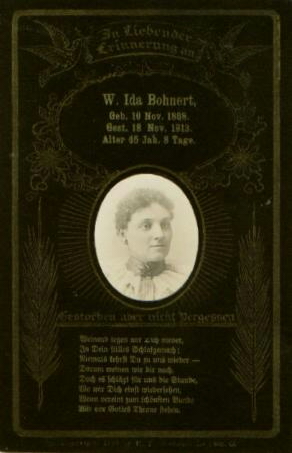 W. Ida Bohnert
You can not see any of the gold lettering and art work that is on this piece. There are doves, flowers, feathers and all the lettering is done in german-old style german font. Her name and dates appear above her head. It is really a pretty piece. I am so hoping to return it to a family member that will appreciate it.